Board Proposed Strategic Direction
Coming Soon .... April 26th and onward the Discovery Phase on the conversation about the Board Proposed Strategic Direction. 

DISCOVER THE RESULTS April 26th & onward
You still have an opportunity to attend a Board open house on:
May 4, 2016 at the Griffiths Scott School in Millet @ 7:00 p.m.
May 10, 2016 at Ecole Queen Elizabeth School in Wetaskiwin @ 7:00 p.m.
Beginning on April 26th, 2016 and onward the results of this online conversation can be viewed.
View: DISCOVER THE RESULTS

View: Board Proposed Strategic Direction for more information.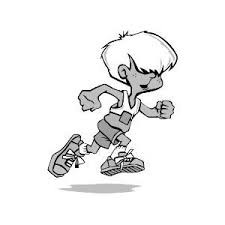 What's New This Week:
Hot Lunch This Week - On the menu for the Hot Lunch Program, for Wednesday, May 24, is Ravioli.  Next Monday May 30, Hot Dogs will be served. The June Hot Lunch Program pre-order forms are due Wednesday, May 25.
Grade 7 Orientation at BMC - Alder Flats Elementary School Grade 6 students will be going to Buck Mountain Central School Tuesday, May 24 for Grade 7 Orientation.  The session will take place from 1:00 - 5:00 p.m., with a parent meeting beginning at 4:00 p.m.  Parents will need to take their Grade 6 students home from Buck Mountain Central School at the end of the parent meeting, which will be at approximately 5:00 p.m.
'Pitch-In' Town Clean Up - Students & staff at Alder Flats Elementary School will be doing their part for the environment by participating in a clean up of areas around the community on Wednesday, May 25 (weather permitting), starting at about 2:15 p.m.  We ask that students wear appropriate footwear.  Wearing long sleeves & long pants may also be a good idea. The school will provide gloves for students.
'Western Day' - Dress in your western clothes on Thursday, May 26 to celebrate the upcoming Alder Flats Rodeo, which is May 27 - 29th.
Kindergarten Friday - This Friday, May 27 is a Kindergarten Friday at Alder Flats Elementary School.
Track Meet in Breton - On Friday, May 27, there will be a track meet at the Breton High School Track for students in Grades 1 - 6.  Busses will leave Alder Flats Elementary School at about 8:35 a.m. & will return by regular dismissal time.  Start time for the events will be 10:00 a.m. sharp.  Please have your children dress appropriately for the weather.  Running shoes are mandatory for all events.  A concession will be available.  Parents are welcome to attend.  Please return your child's 'Informed Consent' as soon as possible, if you have not already & please indicate on the form whether you will be driving your child/children to & from the track meet.
Reminders - Grade 1, 5 & 6 Crimson Lake Field Trip forms are due Thursday, May 26.  Grade 4 Reynold's Museum Field Trip forms are due Thursday, May 26.  Spring Photo orders are due Monday, May 30th.
Lifetouch Kindergarten Grad Photo Orders - Kindergarten Grad photo orders were due Thursday, May 19th.  If you have not ordered, but would still like to place an order, you can do so online at mylifetouch.ca.
AFES Fundraising Society & School Council - The Fundraising Society draw took place during the Spring Music Presentation on May 18/16.   Congratulations to the winners, who were as follows:  1st prize of $1000 - Rick Yeremy, 2nd prize of $500 - Ralph Frohn & 3rd prize of $250 - Kerra Collins. Thank you to everyone for your support of our fundraiser.

2016/2017 AFES Fundraising Society & School Council Executive -The new AFES Fundraising Society executive for 2016/2017 (beginning in Sept./16) will be as follows:  President - Laura Monds, Vice-President - Rebecca Alexander, Secretary - Krysten Mabbutt, Treasurer - Susan Watson, Hot Lunch Coordinators - Chalea Maude & Tiffany Hilstad, Grants Coordinator - Jennifer Doherty & Fundraising - Amy Siegel & Cynthia Rowan. The new Alder Flats Elementary School Council is:  President - Laura Monds, Vice-President - Rebecca Alexander, Secretary - Krysten Mabbutt & Birthday Board Coordinator - Alanna Naumann.
Division News