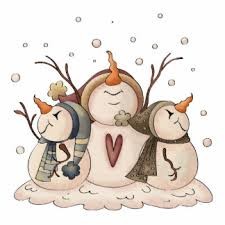 What's New This Week:
Hot Lunch This Week - On the menu for the Hot lunch Program for Wednesday, Nov. 25 is Hamburgers & next Monday, Nov. 30 Hot Dogs will be served. The December/January Hot Lunch Program Pre-order forms were due Monday, Nov. 23. Please remember that late orders & telephone orders will not be accepted.
Report Cards & Parent/Teacher Interviews - Please remember to sign & return your child's Report Card to school as soon as possible.  The teachers would like to say 'Thank You'  to the parents who provided a delicious supper for them on interview nights.
AFES Fundraising Society Christmas Market & Trade Show - The AFES Fundraising Society held their Christmas Market Fundraiser/Trade Show on Thursday, Nov. 19th.  They raised $595 at the event.  They would like to extend a special thank you to Emma Kellgren for her donation of $71.
AFES Fundraising Society is asking for Turkey donations for the annual Christmas Dinner to be held Dec. 9/15.  The dinner is prepared & provided by volunteers, for all students & staff.  Three turkeys (18 - 20 lbs. each) are needed for the dinner.  If you are able to donate a turkey, please contact Susan @ 780-202-3000.
AFES Fundraising Society will also be holding a Christmas Bake Sale on Thursday, Dec. 17th, following the Christmas Concert.  If you are able to donate baked goods for the sale, please bring them to school on Wednesday, Dec. 16th or first thing in the morning on Dec. 17th.  If you are able to help make trays, or for more information, please contact Shawna @ 780-898-5689.
Lifetouch Photo Retakes - Lifetouch Canada will be visiting Alder Flats Elementary School on Tuesday, Dec. 1 to do retakes for those requiring them. Extra forms are available at the School Office.  Please note:  Photo orders were due Monday, Nov. 16.  One shipment has been sent away. The final shipment will be sent away on Friday, Nov. 27.  If you have not already done so, please send your photo orders to school before Friday.
Poinsettia Fundraiser - The Poinsettia Fundraiser is due Wednesday, Nov. 25/15. The plants/wreaths will be available for pick up at the school during regular school hours on Wednesday, Dec. 9/15.
Kindergarten Friday - This Friday, Nov. 27 is a Kindergarten Friday.
Christmas Book Fair - The annual Christmas Book Fair will be held Dec. 7 & 8, during regular school hours in the school library.  Everyone is welcome!
Christmas Concert - The annual Christmas Concert will be held Thursday, Dec. 17 at 7:00 p.m. in the School gym.  The concert will be followed by the Christmas Bake Sale.  Everyone is welcome!
School Fees - School fees for the 2015/2016 school year for students in Kindergarten to Grade 6 are $40 per student.  Our new fee system is up & running, so parents/guardians are now able to pay online. We will still accept cash or cheques at the school.  If writing a cheque, please make it payable to 'Alder Flats Elementary School'.
Division News